Did you hear the news?
By Amanda McKellar | September 27, 2016
RECA has extended the renewal period! Kidding. But if it were true, the only people who would find out right away would be industry professionals who keep their email address on file with RECA up-to-date.
Email is the primary mode of communication between RECA and licensed professionals. We send the Regulator newsletter, Case Summaries, news releases, RECA News, and RECA Education News via email. These emails contain information vital to your business, such as the names and brokerages of suspended professionals, important legislative changes, new licensing requirements, or the publication of guides, information bulletins, and other resources aimed at helping professionals do their job competently, to serve the best interests of consumers.
When you apply or renew your licence, we ask you to review and confirm your email, to ensure what we have on file is up-to-date. The renewal application gives you the opportunity to edit your email before you begin, and at any time you can log in to your myRECA account and edit your contact information.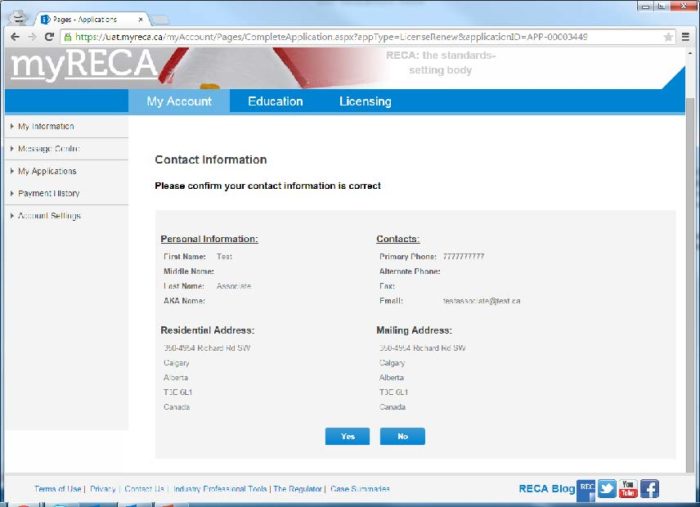 It is important to stay up-to-date with the requirements of your profession, and there is no easier way to do that than to receive and review emails from RECA.