News Bytes April 2018
By Amanda McKellar | April 25, 2018
Thank you Kirk!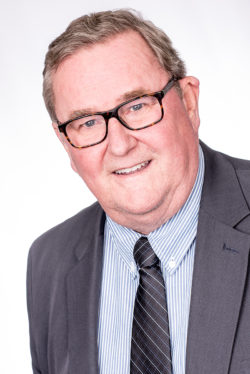 It's with bittersweet feelings that RECA announces the upcoming retirement of Kirk Bacon, who through his 13 years at RECA, has held the positions of Deputy Executive Director, Director of Strategic Initiatives and External Relations, Director of Education, and Director of Industry Standards. During his time with RECA, Kirk was instrumental in the creation and expansion of RECA's award-winning Education Programs, Alberta's move to designated agency and transaction brokerage, the overhaul of the Real Estate Act Rules, and too many other initiatives to name.
Prior to joining RECA in 2005, Kirk was the executive director of the Saskatchewan Real Estate Commission, and prior to that, he was the Chief Executive Officer of the Association of Saskatchewan REALTORS®. He was also a real estate broker in Saskatchewan for more than a decade.
His accomplishments in the real estate industry go far beyond his time and positions with RECA, and include taking a leading role in the Agency Task Force that outlined agency law among real estate regulators in Canada, and the creation and leadership of the Mortgage Broker Regulators' Council of Canada (MBRCC), where he served as its first Chair.
While Kirk's retirement will change the face of RECA, the foundation he helped create and secure will endure.
Congratulations Kirk!
RECA welcomes new members to the RECA advisory committees
Mortgage Brokers Advisory Committee
Gord Appel, Broker of TMG The Mortgage Group, Calgary
Melodie Neis, Broker of Regional Mortgage Group – Mortgage Alliance, Red Deer
Residential Real Estate Advisory Committee
Matthew Wiebe, Associate Broker at Real Estate Professionals, Calgary
Brad Woodward, Associate at Homes & Gardens Real Estate Limited, Edmonton
Humaira Palibroda, Associate at Re/Max Real Estate (Central), Calgary
Jessica Stoner, Associate Broker at Re/Max Alpine Realty, Canmore
Property Management Advisory Committee
Robyn Brown, Associate Broker at Ayre & Oxford Inc., Edmonton
Keri Cormier, Associate at Quadreal Property Group, Calgary
Carole Lajoie, Edmonton
Condo Deposit Rule Change
Remember, on April 1, 2018, the rules for buyer deposits for not-yet-built condominiums changed. Lawyers must now hold buyers' deposits in trust. Developers and real estate brokerages can no longer hold these deposits. For more information go to
www.servicealberta.ca.
RECA Advisory Committee Opportunities
There are vacancies on the Property Management Advisory Committee and Condominium Managers Implementation Advisory Committee. These advisory committees act as a direct line of discussion and communication from stakeholders to Council. These are volunteer positions, though members receive an honorarium for meeting attendance, and RECA covers related expenses.
If you think you might be interested, or know someone who is, read more. The application deadline is May 15, 2018.